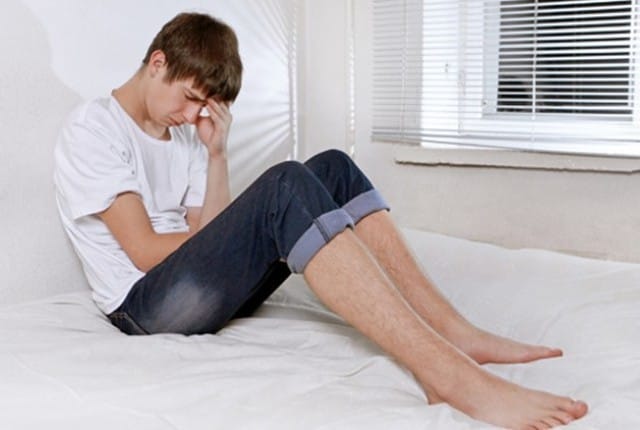 How to Stop Bedwetting in Teens
Last Updated on September 16, 2022 by chummie
How to stop bedwetting in teens can be a highly tricky and embarrassing problem, which can stop teens from participating in many of the enjoyable activities of life. Teens who wet the bed at night will generally avoid school camps and holidays and have difficulties with friends. It is important not to give up.
Wetting the pajamas can be embarrassing at any age. Bed wetting teens, suffering from a condition known as nocturnal enuresis, may feel even more embarrassed and disturbed than younger children about not staying dry at night. Bedwetting in the teenage years can be a really emotional issue, causing mental stress, and preventing a bedwetter from participating in overnight trips and staying in someone else's home. Many teens who wet the bed on a regular basis assume that there is something wrong with them, which lowers their confidence and self-esteem.
Teens may be too preoccupied with how to conceal their enuresis problem and how to protect their clothing and bed from nighttime accidents. They feel guilty or dirty after every episode of Nocturnal enuresis. Many feel so embarrassed that they hide it from their best friends and can find this problem a barrier to forming close relationships.
Bedwetting can have a very negative impact on the mental health of a teen. It can affect their emotional well-being and social development. It can lead them to feeling alone and isolated, as they feel they must keep bedwetting problem a secret. The stress and anxiety involved with feeling guilty about the problem can actually want them to know on how to stop bedwetting.
Teen bedwetter can take suggestion from a medical practitioner as there are certain underlying medical conditions such as diabetes, weak nerves, prostate problems, muscle weakness, or a cancerous growth in the bladder or prostate that might be causing this problem. Certain psychological elements such as emotional distress can also make the body tense and this may cause bedwetting among teenagers.
If you are a bedwetting teen who wets the bed on a regular basis, be sure to share this problem with someone you think may get help to stop bedwetting in teens.
Teen bedwetting is not a permanent issue and it can be managed either with a bell and bed type bedside bedwetting alarm or wearable bedewtting alarms If your teen is a bedwetter, make sure your teenager knows that you're available and willing to talk about his or her problem. Communicating openly with your teen will help deal with the situation more effectively. Bedwetting teens should never be made to feel guilty or ashamed of their problem.
The Chummie Bedwetting Alarm and waterproof mattress pads are the perfect answer for how to stop bedwetting in teens – The Chummie Pro Bedwetting Alarm comprises of a urine sensing mat which is placed below the bed-sheet and an alarm unit which alerts the bedwetting teens on detecting a bedwetting accident. The mat is placed on top of waterproof mattress pads and. The Chummie is highly effective in treating bedwetting in children and teens.
You can purchase the award winning Chummie Bedwetting Alarm and waterproof mattress pads to help stop bedwetting in teens at Chummie Bedwetting Alarm.